Truckline Uk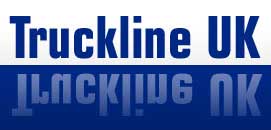 Truckline Uk
Truckline Uk
Firstly let me briefly introduce myself. My name is Simon Hall and I have started Truckline Uk after working for a
large independent truck dealer for the last 18 years.
Based in Northamptonshire our aim is to buy and sell used commercial vehicles and trailers, whilst offering our customers a fair, honest and reliable service.
We export to many mainly country's so we are familiar with providing all the various paperwork which you will
require for your vehicle. If you would like to receive updated stock lists each month please visit my web site and
fill in the contact page. Most of the vehicles we purchase are directly from the operators. So we are able to
provide you with good back ground knowledge on the vehicle you enquire about.
If we do not have the vehicle you are looking for drop me an email with the details of what you are looking for and I will try to locate one for you.
www.truck1.eu/_TEN_dealer_2577_Truckline_Uk.html
Contact Numbers: Tel: +44 (0)7879 778962 Email: simon@trucklineuk.co.uk