Kleyn Trucks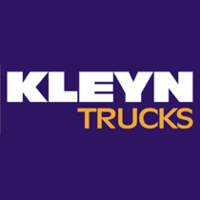 Kleyn Trucks
Kleyn Trucks
is the global market leader of the international used Trucks en Vans market, specialized in providing testrapports, exportdocumentation and know-how for exportdemand.
Kleyn Trucks is one of the world's largest trading companies in used commercial vehicles with a permanent inventory of approximately 1200 used vehicles (trucks, trailers, semi-trailers, delivery vans and construction equipment). Furthermore, Kleyn Trucks is distinguished by the excellent technical and logistical services it provides its customers.
All vehicles of Kleyn Trucks www.kleyn.com
Phones:
English manager:
+31 183 66 82 22
Address:
Industrieweg 2, 4214 KZ Vuren, The Netherlands
Categories: Vehicle sellers.